Steps to Access MFA iBuy+ Concur P2P Applications

Steps:
Open an "Incognito Browser" window in Chrome or a "Private Window" in Safari
Enter / Go to: https://p2p.gwdocs.org/expense-reporting
Select: iBuy + Concur Portal
Enter the information - your net id is generally the name (firstlastname) before the @gwu.edu in your email address.
Select the SSO option – see the graphics below
You will need to authenticate the first time you access Concur. Use the "different method" for a code to be sent to your mobile phone.
The Concur home page should appear.
If a password reset is needed:
Single Sign-on to iBuy:
GW's iBuy Login requires that you use your @gwu.edu email address to log in.
Enter your @gwu.edu email address, and click next.
Note:  If you have multiple Single Sign-on (SSO) accounts such as one with MFA, you may want to leave "Remember me" unchecked.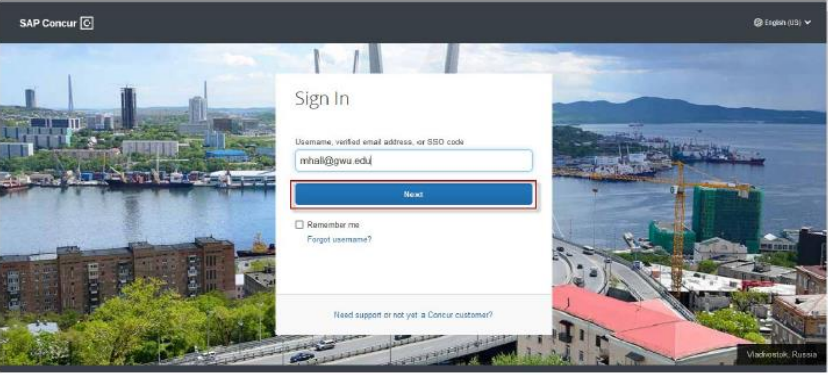 Click Sign in with GW SSO.